[More Male Strippers]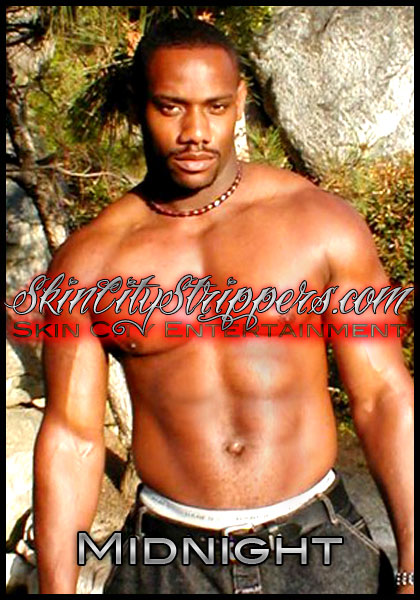 Name: Midnight
Ethnicity: Black Male Exotic Dancer
Hair: Brown
Height: 6'3″
Weight: 225
Eyes: Brown
My Costumes
Cop
Construction Worker
Doctor
Military
GQ
Business Man
More About This Sexy Black Male Stripper
Whats up Ladies My Name is Midnight and I have been a Male Stripper for a few years and I never seem to get tired of getting naked for the ladies. One of my turn ons is actually getting naked for a crowded room of women.
Call our friendly staff today.
[Contact us]
[Male Strippers Services]
Midnight is a professional Black Male Exotic Dancer located in Long Beach California, but this sexy Black Male Stripper is available in all areas of Southern California. If your planning a bachelorette party, birthday party, girls night out, passion party or any other type of event or occasion and you would like to book this sexy Black Male Exotic Dancer to come to your home office or hotel room in any of the following areas below then we have you covered, because Midnight is available for hire throughout all of Southern California.
[Male Strippers Service Area]