South Bay's Hottest Female Strippers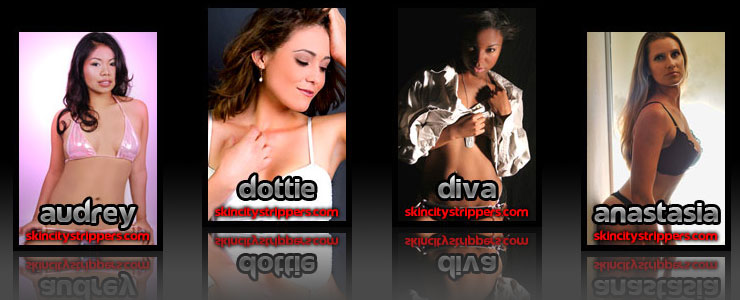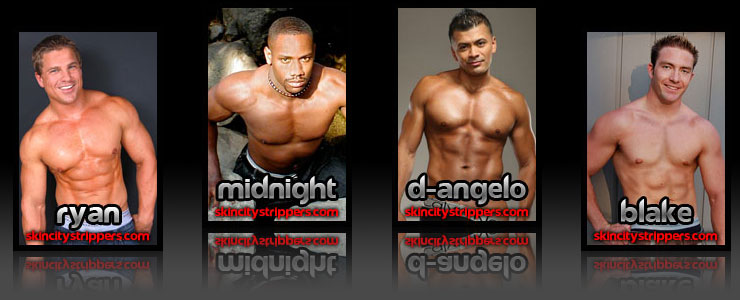 Skin City Strippers provides the most beautiful Female Strippers and Male Exotic Dancers in the South Bay.  If you are having a bachelor party in Torrance, Harbor City, San Pedro, Ranchos Palos Verdes, and other surrounding South Bay Cities in California, and your looking to hire a Professional Male Exotic Dancer or Female Strippers make sure to book your stripper through Skin City Strippers. Skin City Strippers is Voted #1 Agency by ExoticDancersDirectory.com. Skin City Strippers Specializes in Bachelor Parties, Bachelorette Parties, Divorce Parties, Birthday Parties, Half Time Shows, BRand More!!!! Why risk getting a DUI? avoid all the drama of Drunk Driving and have the strippers come to you, no need to drive to the strip club, when the strip club can come to you? Call the best Stripping Agency in Los Angeles California today.
Skin City Strippers offers the hottest Female Strippers in South Bay California and all surrounding Harbor Cities. We have the most Best looking and most fun Female Exotic Dancers for private party entertainment in Los Angeles and all surrounding cities. Our Female Exotic Dancers will come to your home office or hotel and entertain you and your guest's. Our professional strippers are as mild or as wild as you want them to be and are professional entertainers who can liven up any occasion.
Skin City Strippers Male Strippers can take you bachelorette party from ordinary to extraordinary with one of our professional Male Exotic Dancer your bachelorette party is guar teed to be one of the best parties possible. Our Male and Female Strippers are available in Los Angeles, Riverside, Orange County, San Bernardino, San Diego, Palm Springs and all surrounding areas in Southern California.
Orange County Female Exotic Dancers
Aliso Viejo | Female Strippers in Anaheim | Atwood | Female Exotic Dancers in Brea | Balboa | Balboa Islands | Exotic Dancers Buena Park | Capistrano Beach | Corona Del Mar | Female Strippers in Costa Mesa| Cypress | Strippers Dana Point | East Irvine | Foothill Ranch | Fountain Valley | Female Stripper in Fullerton | Garden Grove | Huntington Beach Female Exotic Dancers | Irvine Strippers | La Habra | La Palma | Ladera Ranch | Laguna Beach | Strippers in Laguna Hills | Laguna Niguel | Laguna Woods | Lake Forest | Los Alamitos | Midway City | Mission Viejo Stripper | Newport Beach | Newport Harbor | Newport Coast | Orange | Placentia | Rancho Santa Margarita | Rossmoor | San Clemente | San Juan Capistrano |Bachelor Party Strippers Santa Ana | Seal Beach | Stanton | Tustin | Villa Park | Westminster | Yorba Linda
Orange County Male Strippers
Aliso Viejo | Strippers in Anaheim | Anaheim | Atwood | Brea | Balboa | Balboa Islands | Strippers in Buena Park | Capistrano Beach | Corona Del Mar | Costa Mesa | Cypress | Dana Point | East Irvine | Foothill Ranch | Fountain Valley | Fullerton | Garden Grove | Huntington Beach | Irvine | La Habra | La Palma | Ladera Ranch | Laguna Beach | Laguna Hills | Male Exotic Dancer in Laguna Niguel | Laguna Woods | Lake Forest | Los Alamitos | Midway City | Mission Viejo | Male Strippers in Newport Beach | Newport Harbor | Newport Coast | Orange | Placentia | Rancho Santa Margarita | Rossmoor | San Clemente | San Juan Capistrano |Male Exotic Dancers in Santa Ana | Seal Beach | Stanton | Tustin | Villa Park | Westminster | Yorba Linda Male Strippers
Female Strippers Services
Birthday Parties
Guys Night Out
Go-Go Dancers
Sexy Bartenders
Private one on ones
Office Parties
Football Parties
Male Strippers Services
Birthday Parties
Ladies Night
Passion Parties
Shirtless Bartenders
Private One on Ones
Office Parties
Club Performances